Community - Wednesday Night Gathering
Each Wednesday, The Cross meets for food, fun, fellowship, and stuff worth remembering at 8:15 p.m. at The Outlook on campus above Stefano's Pizza. Come join us!
Connection - Small Groups
The Cross arranges and provides small groups and bible studies for interested students. Small groups are a great place to form deeper, more substantial relationships with other students. They provide a place where students can experience finding friends-for-life who will understand and support them throughout the challenges of college.
" I love how The Cross really encourages small groups. They truly make a difference. I have made so many new friends that campus feels a thousand times smaller, and that is a great feeling. The Cross has strengthened my relationship with Christ, helped me see how powerful prayer is and provided me with a loving community of believers. I don't know where I would be without it." ~Jessica
"Getting involved in the Cross has taught me the importance of surrounding myself with friends and mentors who will encourage me in my walk with Christ. This past semester showed me the importance of The Cross' ministry at UT. With all the negative events that happened in fraternity life at the beginning of the year, the Cross provided comfort and a positive community for Greek students." ~Tyler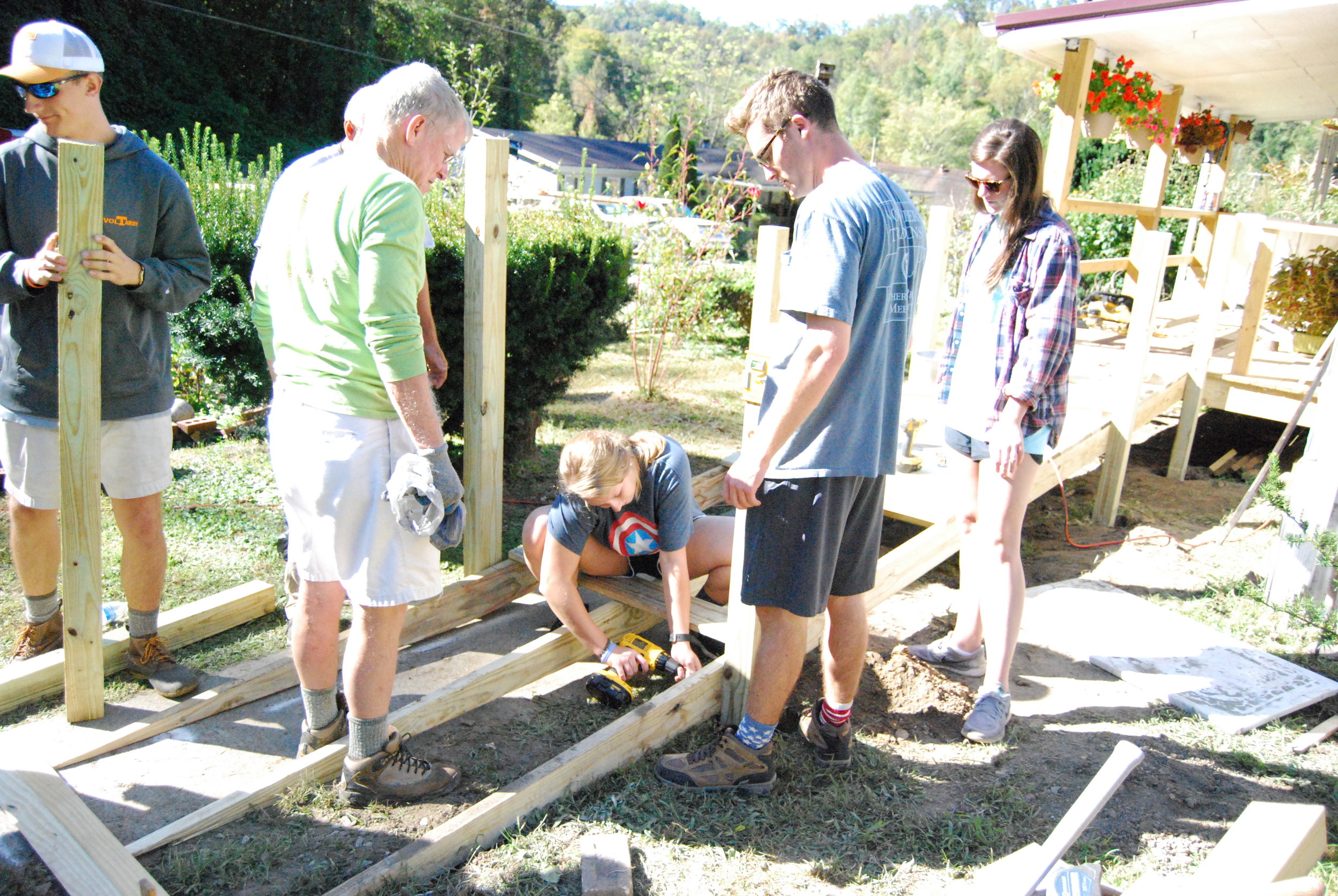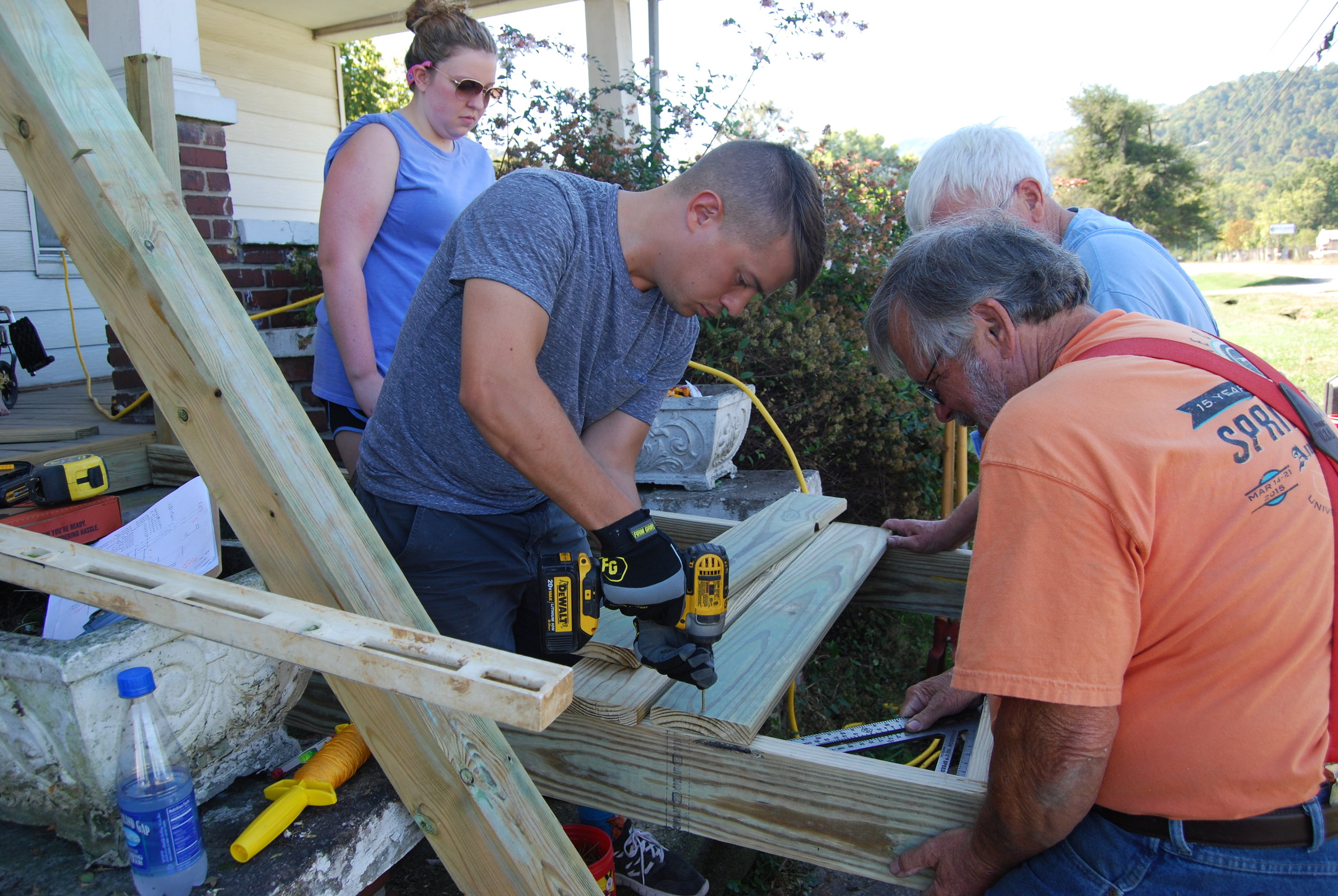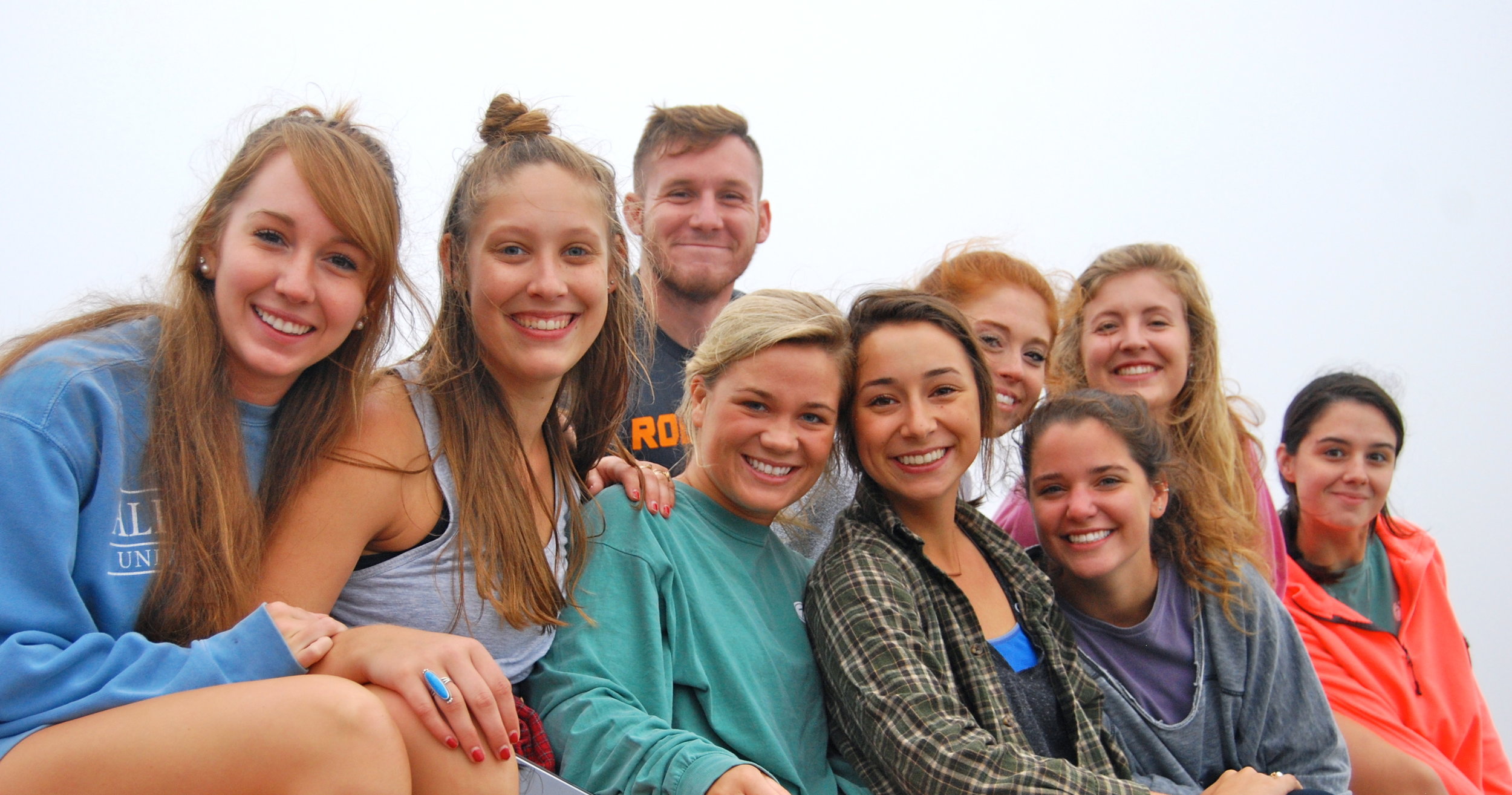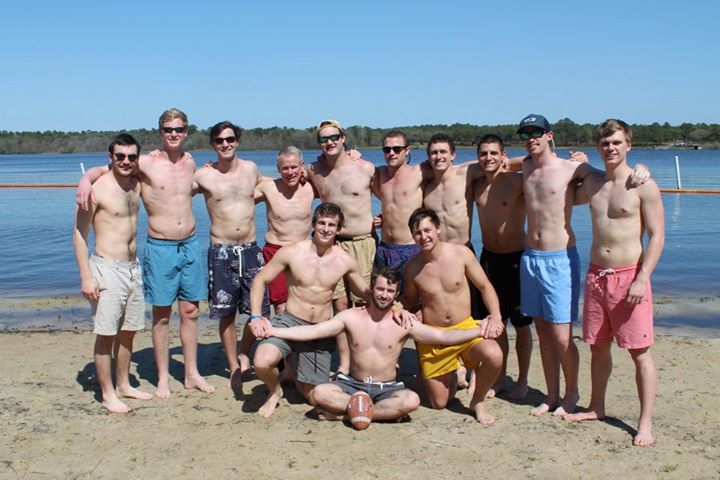 Service - Mission Trips
Twice a year The Cross takes 50 to 100 students to rural communities in the southeastern U.S. during the mid-semester break. During the trip the students work on restoration projects for needy families, building accessibility ramps and making badly needed house repairs under the supervision of an adult Crew Chief.
Each evening they return to our "home base" in our host community to clean up and get fed, then get together for a special edition of our community gathering. Our trips take students out of their routines and expose them to the truth of God's love-in-action for them and the ones we serve.